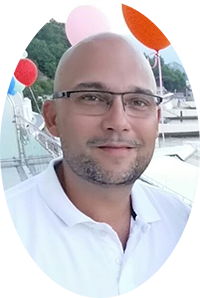 Optimum is a relatively young, modern building company from The Hague, with a wealth of experience and all expertises under one roof. During the crisis, some contractors from the construction industry, each with great expertise in their field, both in the Netherlands and abroad, joined forces. For example, Optimum Bouw- en Aannemersbedrijf was founded in 2014 and is now an established name in the area of renovation and renovation in the Hague region.
Co-owner Michael van der Zalm is your permanent contact during the construction process, from quotation request up to and including completion. Michael distinguishes himself in the market, through his enthusiasm and personal involvement in all (re) building projects, large or small. With us the customer is king, Michael is also available seven days a week and accessible to clients of Optimum Contractors.
Our trademark: Home renovations for everyone, within any budget. 
It is not a coincidence what the meaning of Optimum is: "The best or most favorable result, or the greatest amount or degree possible under specific sets of comparable circumstances."